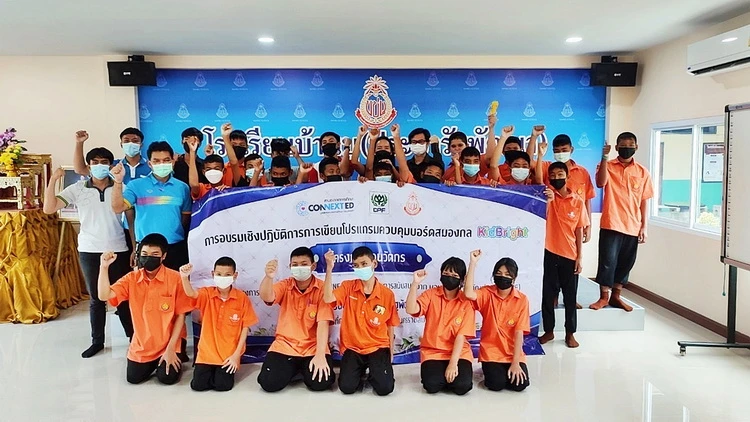 "Education is crucial for the development of any nation. It is considered as the foundation for a strong and stable society. Therefore, all sectors must participate in the development of education to raise the level of education in Thailand. Under the commitment of the Foundation for the Future of Education "CONNEXT ED," Banbu School in Nakhon Ratchasima Province, supported by Charoen Pokphand Foods Public Company Limited (CPF), participates in the "Yunwanawatakorn" project, which aims to develop students' thinking process skills, planning, creativity, and programming skills. The project focuses on students in grades 1-3, allowing them to apply their knowledge to further education and everyday use.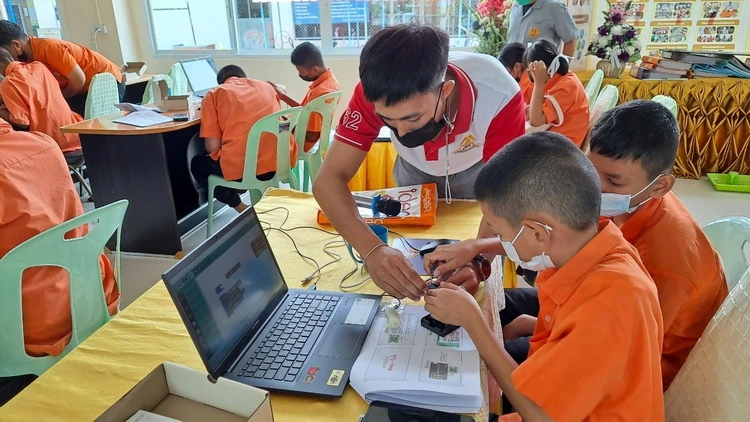 Dr. Anong, the director of Ban Bu School, believes that the Young Vatakorn project is essential for modern Thai children to have access to technology. The project equips students with technology skills and prepares them for the 21st century, allowing them to become innovators contributing to the development of the technology community.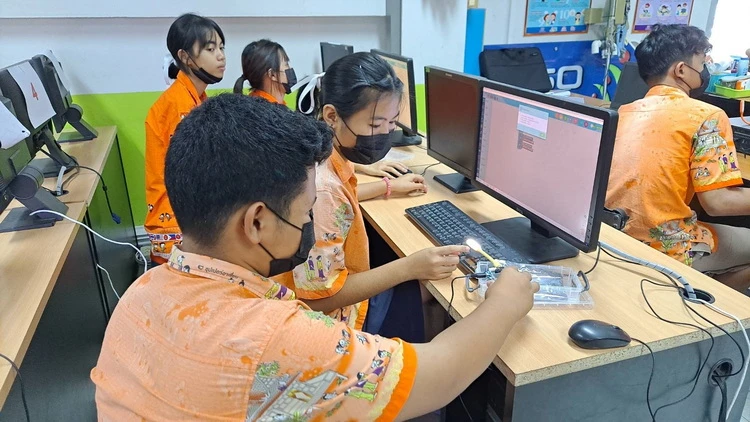 The project provides teaching and learning opportunities for interested youth groups in computer assembly courses with instructions and training on controlling devices. The students learn to use boards to control devices and write programs that control sensors. They apply these skills in computer project courses such as distance sensors, automatic car barriers, and automatic garbage bins. CPF and CONNEXT ED have provided financial support for the project, allowing the school to organize various training activities and provide better teaching equipment. Students who have participated in the project have expressed their gratitude for the opportunity to learn and apply their knowledge in everyday life.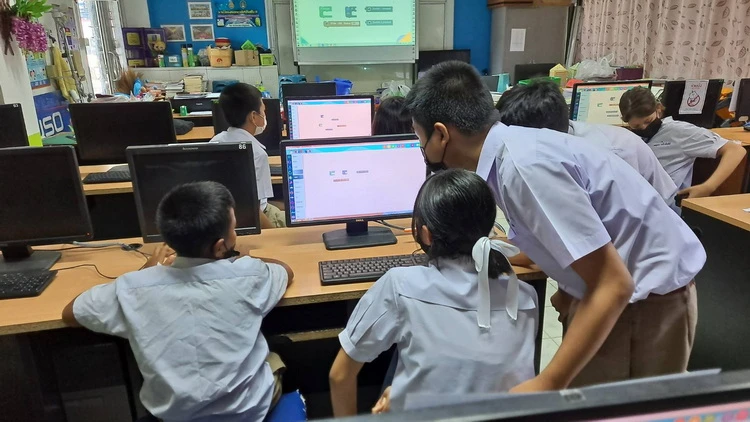 "I am delighted and thankful to CPF for supporting the budget. To be used as teaching media, allowing children to gain more knowledge from the equipment that has been allocated to the school budget. Including organizing various training activities. In addition, children can also use it to study at a higher level, such as doing projects at the Vocational Certificate level, Vocational Vocational Certificate level, which can be used in everyday life." Responsible for the youth project said.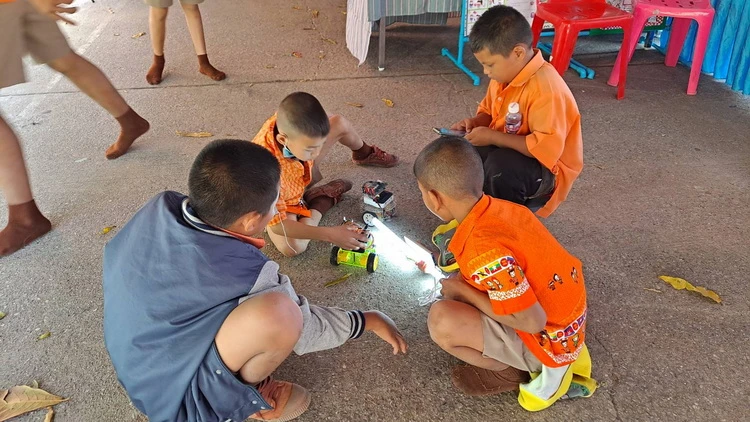 Students participating in the project Reflect what you've learned from coding skills. You can apply your knowledge and experience in everyday life, both at school and at home.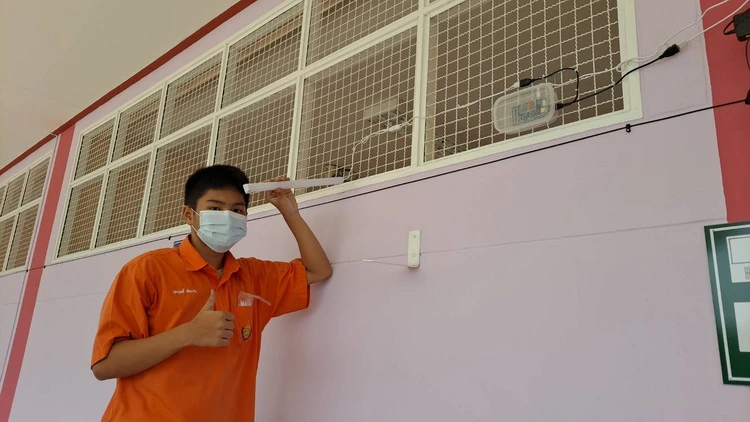 Master Paisarn Donkasem or Nong Yang, 15 years old, studying in Mathayom 3 (M.3), said that he learned the process of making a KidBright board and can actually use it, such as an automatic light on and off system. In addition, the Young Vakorn Project has given him knowledge about electronics that can be used as a foundation for further learning. He is glad that the school has been supported by CPF and CONNEXT ED so that the students have better teaching equipment.
Bulrit Hilkaew or Nong New, 14 years old, studying in Matthayom 2, had the opportunity to learn and practice writing on the computer board in the Yunwanwatakorn project. He had practiced experimenting with an automatic car barrier and the use of IOT to turn on and off light bulbs, which had been used to benefit the home as well. "Thank you to CPF and the Connex ED project for providing this opportunity to our school, which helped us invent new things and gain electronic knowledge that can be used for further benefits."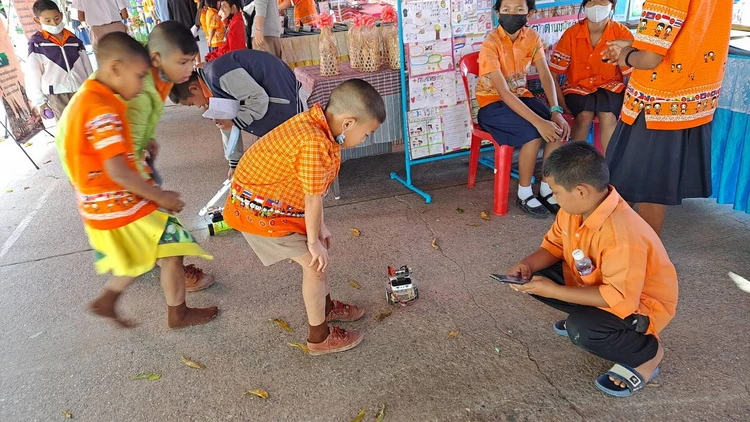 CPF is one of 12 private companies that co-founded the Education Future Foundation. There are currently 298 schools under supervision in Nakhon Ratchasima, Buriram, Chaiyaphum, and Saraburi provinces. The foundation emphasizes promoting academic, vocational, and technological learning, increasing the quality of teaching and learning, and promoting the adoption of new skills and technology in line with the 21st century. The foundation aims to create good and smart children according to the goals of Connex ED.
Article and picture credit: PR CPF (https://www.wearecp.com/cpf-2023-02-20/)