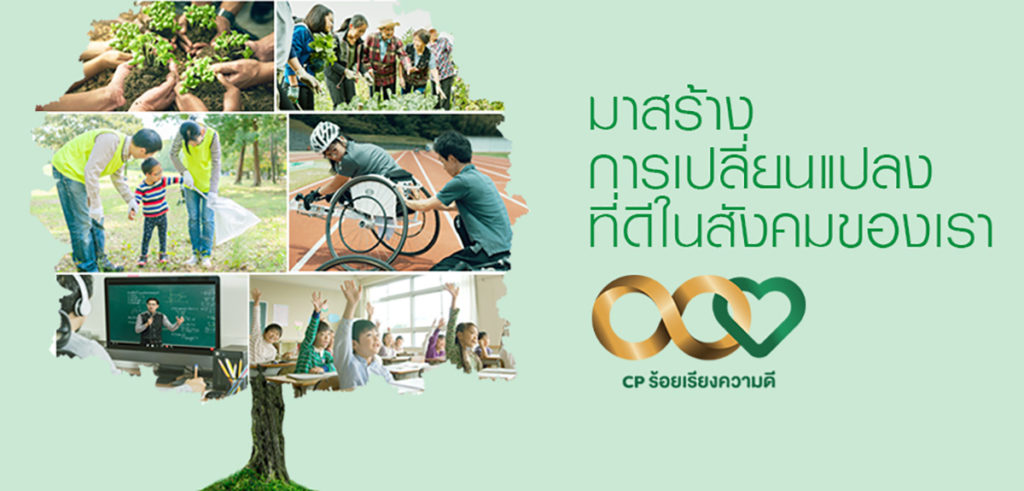 CP for good deeds stories
CP for Good deeds campaign exists to create good, love and unity in the community on the occasion of the 100th anniversary of the Charoen Pokphand Group. We adhere to the following six core values:
Speed with Quality
Simplification
Accept Change
Innovate
Integrity
The six C.P. Group's values are embedded in the DNA of over 350,000 C.P. employees around the world. Together we strive to do good in the ultimate goal of giving back to the community and society.
CP for good deeds stories Logo with hidden DNA, CP and good meaning
Get to know the logo 'CP for Good deeds' Concealed with CP DNA and Good Meanings with Mr. Wichien Jungviroj, Chairman of the CP 100 Years Working Group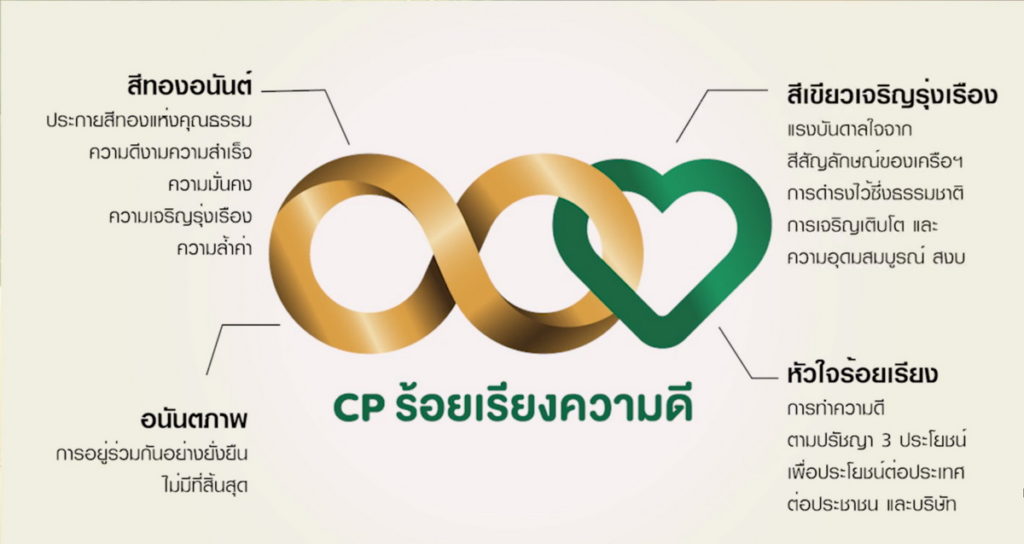 Components and origins of the CP for Good Deeds Logo
The origin and meaning of the CP Good Deeds logo It will consist of two parts:
The infinity sign is a symbol of goodness, success, prosperity, and stability. What we call infinity is a sustainable coexistence forever, without end.
The weaving aspect with the heart, which is the prosperity green color of the Charoen Pokphand Group. Brought together with the golden infinity symbol symbolizes that CP has been committed to doing good for the past one hundred years, and will strive to do these good forever.
CP for Good deeds are many good stories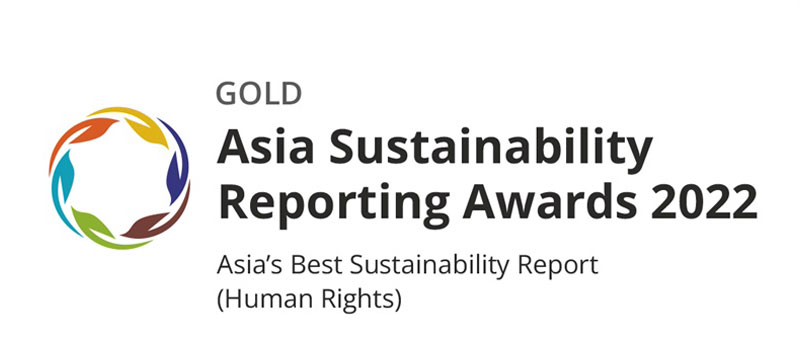 March 30, 2023, Asia Sustainability Reporting Awards (ASRA) 2022 presented Charoen Pokphand Group's Sustainability Report 2021 with 2 awards, namely…
Article and picture credits from PR CPF: